In addition to being a CPA with more than 25 years of experience,Luce is first and foremost an entrepreneur. She started two businesses, an accounting office and a functional training gym. She sold a business and did various projects in the cultural field (book/self-publishing, CD and production of shows).
Luce now offers courses/conferences in business launch. She has extensive experience in the field and wants to educate entrepreneurs and future entrepreneurs and benefit from her expertise.

Luce is a dynamic, passionate woman full of stories to tell. Her experience in finance combined with that of an entrepreneur in the field makes her a resource person who can bring a lot to an entrepreneur.
Profile / Accomplishment / Expertise
Luce Morin CPA, CA has more than 25 years of experience as a tax specialist.
She first learned her skills at Deloitte and for various companies such as Reebok, Adidas, Pfizer, Alcan and the Aldo group.
In 2011, Luce founded her own accounting firm in Lachine.
A woman of ideas, actions and projects, she surrounds herself with clients who are passionate about their craft: artists, entrepreneurs and leaders. It is thanks to her human approach and her great sense of popularization that Luce stands out in her industry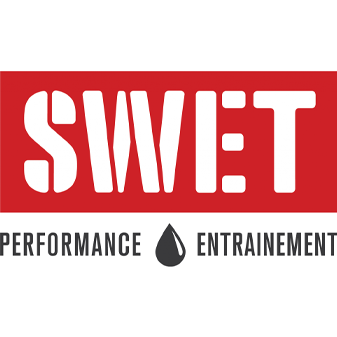 In 2016, she founded the Swet performance and training gym
The gym was developed from scratch and has become a reference for training in Lachine.
Liste des tâches accomplies
Business start-up / Development / Sales
SWET has reached the milestone of 400 members.
The brand is well established in the market. The location is the best in Lachine. In the heart of Lachine where all commercial activities are found. Located between residential development and commercial development, a prime location to serve the entire population of Lachine.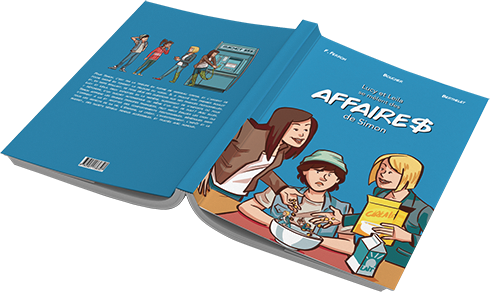 In 2018, Luce produced and edited the comic strip Lucy and Leila get involved in Simon's business.
The first personal finance comic strip aimed at young people aged between aged 13 and 17, which illustrates the discovery and learning of the world of finance. The comic can be found in several high schools in Quebec.
Idea / Production / Sales
Luce is above all an entrepreneur at heart, a passionate woman always full of projects in mind. An inspiring woman!
I want to teach people the reality of business!
Legal structure, permits and licensing requirements:Think about it before you start to avoid delays
Business plan : The importance of having a good plan and understanding it.

Understanding your business plan for yourself, not just to have an approval with the banks. If you want to succeed, you have to know your business and its needs.
Is it complete? Is the budget real? Which bank is best for my field of activity?

Searching for financing: Banks yes, but do I need shareholders? The pros and cons of having a partner? Preferred shareholders, why not ?
The importance of taking good care of your business: Giving importance to your finances to be able to make good decisions as short-term than long-term

Learning to understand financial statements
How to manage cash
Follow our numbers on a monthly basis so as not to have any unpleasant surprises at the end of the year
Be proactive in your finances

Taxes and taxes: A necessary evil that can get us in trouble
Choosing a location: Real need for a space? Get the spend right.
Sales and development: Important, but controlling expenses is also important
Hiring:Employees or contractors?
The importance of good people
The budget: How to set up a realistic budget without Overestimating Projected Revenues?
Relentlessness vs. Persistence: When Should You Let Go?
Conference 1 hourTraining of 4 or 7 hoursOther on request
training is given only in French.
"Self-employed friends, I say the same to you… If you are looking for a really hot and FFFUULLLL efficient accountant, Luce Morin is the one you want!!!"
"Luce and her team of devoted professionals have provided me with a service which has exceeded my expectations. As a young entrepreneur, starting my business and not knowing very much about how to do so, everyone at Activ have been extremely honest and helpful in guiding me in the right direction. Merci Luce!"
"Luce n'est pas une simple comptable, elle est un excellent support et une sécurité sans égale pour un entrepreneur. Elle représente exactement ce que tout bon gestionnaire recherche. Mon seul regret… ne pas l'avoir rencontré avant !"
"Elle constitue maintenant une de mes alliés, qui me permet d'atteindre mes buts et objectifs financiers."
"Travailler avec Luce c'est sécurisant et motivant!"
"Luce Morin est une comptable et fiscaliste d'un très grand professionnalisme. Ses conseils et ses services sont toujours adaptés à mes besoins."